(Program Reviews - Side by Side Comparison - Website Reviews)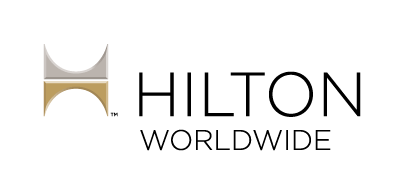 This program was reviewed and rated by our editors in August 2014. Changes in the program past this date are possible, especially program partner information. We recommend you subscribe to the #1 source of frequent flyer information, Inside Flyer Magazine, to get the most current information possible.
CONRAD'S HOTELS

In 1919, Conrad Hilton purchased the Mobley Hotel in Cisco, Texas and Hilton opened its first hotel, the Waco Hilton, in 1927 featuring cold running water and air-conditioning in the public areas.

In 1959, the first Hilton airport hotel, San Francisco Airport Hilton, was opened and today, the hotel group features more than 4,100 properties in 92 countries and territories.

Hilton HHonors was launched in 1987 and members can earn and redeem points at participating hotels and resorts, including Waldorf Astoria Hotels & Resorts, Conrad Hotels & Resorts, Curio - A Collection by Hilton, Hilton Hotels & Resorts, DoubleTree by Hilton, Embassy Suites Hotels, Hilton Garden Inn, Hampton Inn, Homewood Suites by Hilton, Home2 Suites by Hilton and Hilton Grand Vacations.
---
Hilton HHonors is known for its Double Dip earning style, where members can earn both HHonors points and airline miles for the same hotel stay. Members can choose two My Way Earning Styles: Points & Points (base points plus bonus points) or Points & Miles (base points plus airline or rail miles). When you choose Points & Points, you'll receive 10 HHonors base points plus five bonus points per eligible dollar spent on your room (five base points and 2.5 bonus points at Home2 Suites). Points & Miles offers 10 HHonors base points and one airline mile per eligible dollar spent (five base points plus one mile for eligible dollar spent on room, up to 100 miles per stay at Home2 Suites). You can change your earning preference online at any time, but changes cannot be made for past stays.

Eligible charges for Hampton Inn, Hampton Inn & Suites, Home2 Suites and Homewood Suites by Hilton include room rate only while eligible point-earning charges at other hotels within the Hilton Worldwide portfolio include room rate and other incidentals such as food and beverage, entertainment and recreational facilities, laundry and pay-per-view movies that are billed to the member's room.

Members can also earn points for credit card spending, car rentals, retail purchases and dining, among other options.

^top

---

There are 10 award categories for standard rooms ranging from 5,000 to 95,000 points per night. The lowest level Category 1 hotel awards are available for 5,000 points per night. Category 2 hotels are 10,000 points, Category 3 are 20,000 points, Category 4 are 20,000-30,000 points, Category 5 are 30,000-40,000 points, Category 6 are 30,000-50,000 points, Category 7 are 30,000-60,000 points, Category 8 are 40,000-70,000 points, Category 9 are 50,000-80,000 points and Category 10 are 70,000-95,000 points. The point ranges indicate seasonal pricing.

Points & Money awards are offered for 40 percent of the standard award rate for the date combined with a fixed cash portion from Category 1 rooms (normally 5,000 points) for 2,000 points plus $30 to Category 10 rooms (normally 70,000-95,000 points) for 38,000 points plus $200. No points are earned on the cash portion of Points & Money awards. Premium Room and Room Upgrade awards are also offered and vary by room, hotel and booking date.

Members can also spend their points on all-inclusive resorts in Costa Rica, Egypt, Turkey, Puerto Rico and Jamaica or three-night vacation packages in the Bahamas and Puerto Rico. Golf awards are offered for tee times, lessons or golf equipment or you can use your points for gaming chips in Las Vegas or Puerto Rico. Guests visiting Hawaii can redeem 25,000 HHonors points for $50 Hilton Hawaii Dollars that can be used for dining and spa services at the Hilton Hawaiian Village Waikiki Beach Resort or Hilton Waikoloa Village.

Cruise awards start at 120,000 points for a $250 CruisesOnly certificate. Members can redeem points for tickets to SeaWorld and Universal Studios. Golden Moments awards offer once-in-a-lifetime experiences.

Members can donate points to 28 charities through the Hilton HHonors Giving Back program. Every 10,000 points donated is the equivalent of a $25 donation.

HHonors members can exchange points into miles with more than 30 airlines and Amtrak. Conversion rates vary but in general, 10,000 HHonors points convert into 1,000 to 1,500 miles. Also, members can exchange miles/points into Hilton HHonors points with Amtrak, Hawaiian Airlines, Icelandair, Olympic Air, Lufthansa, Air France/KLM, Avianca, SriLankan Airlines and Virgin Atlantic.
In the U.S., 1,000 American Express Membership Rewards or Citi ThankYou Rewards points can be converted into 1,500 Hilton HHonors points. Members can also convert 1,250 Diners Club Club Rewards points into 2,000 Hilton HHonors points.

^top

---

HHonors partners with more than 50 frequent flyer programs worldwide as well as Amtrak, Deutsche Bahn, AIR MILES Canada and OK Cashbag. Most frequent flyer programs offer one mile per dollar spent for Hilton stays but Virgin Atlantic, for example, offers two miles per dollar spent.

Members receive car rental discounts and between 250 and 1,250 points per rental with Alamo, Avis, Budget, Europcar, National, Sixt and Thrifty.

Members in the U.S. can choose from four credit cards. The Hilton HHonors Reserve card from American Express has a $95 annual fee and comes with two weekend night certificates after $2,500 in purchases within the first four months, five bonus points per $1 spent on airline and car rental purchases, three bonus points per $1 spent on all other purchases and Gold status as long as you are a card member.

The Hilton HHonors Surpass Card from American Express comes with a $75 annual fee and offers 60,000 bonus points after you spend $3,000 in your first three months, 12 bonus points per $1 at Hilton portfolio hotels, six bonus points per $1 spent at U.S. restaurants, supermarkets and gas stations, three bonus points for other purchases and Gold status.

There are two no-fee HHonors credit cards including Citi Hilton HHonors Visa Signature card and Hilton HHonors from American Express. The Signature card comes with 40,000 bonus miles when you spend $1,000 within the first four months, six points per $1 spent on Hilton portfolio hotel stays, three bonus points per $1 spetnt at supermarkets, drugstores and gas stations, two bonus points on other purchases and Silver status.

The American Express card comes with 40,000 bonus points after $750 in purchases within your first three months, seven bonus points per $1 at Hilton portfolio hotels, five bonus points at U.S. restaurants, supermarkets and gas stations, three bonus points for other purchases and Silver status. There are also credit cards for residents of Australia, Austria/Germany, Italy, the U.K. and Japan.

Members earn points with Priority Pass memberships, through Limos.com, OneSimCard and Travelling Connect. HHonors participates in e-Miles and members can also earn points for shopping and when dining at participating restaurants through its partnership with Rewards Network among a few other ways to earn points.

^top

---

The Hilton HHonors elite program has three membership levels: Silver, Gold and Diamond. Silver status is given to members who complete four stays or 10 nights during a calendar year. Silver members receive a 15 percent point bonus on base points, complimentary health club access and late checkout when available.

Gold status is awarded to members who complete 20 stays or 40 nights or earn 75,000 base points during a calendar year. Gold members receive a 25 percent point bonus on their base points, all the benefits of Silver status, plus eCheck-In and free in-room Internet access at most Hilton brands. My Way Gold membership benefits include space-available upgrades and bonus points or other special amenities.

Members who complete 30 stays or 60 nights or earn 120,000 base points during a calendar year get Diamond status. Diamond members receive all the benefits offered to the lower tier members, along with a 50 percent point bonus on base points and guaranteed reservations at a sold out hotel when reservations are made 48 hours prior to arrival. Diamond members receive complimentary room upgrades at select brands up to suites, bonus points and complimentary breakfast, plus access to the Executive Floor lounge when they aren't upgraded to the Executive Floor.

Silver, Gold and Diamond elite members receive every fifth award night free on standard award stays of five or more nights. Award stays count towards elite status qualification. Hilton HHonors does not offer lifetime elite status.

^top

---

Members may not accrue more than 100,000 base points during one stay, regardless of the amount of eligible folio charges, except for Homewood Suites by Hilton, Home2 Suites by Hilton and Qasr Al Sharq (a member of The Waldorf Astoria) hotels for which there is no cap. A member may earn base points for up to two rooms per stay, if all eligible charges for both rooms are paid on one folio.

Awards are fully transferable to anyone. Award stays are not subject to capacity controls or blackout dates.

Points cannot be combined but can be transferred between accounts and members can purchase Hilton HHonors points.

Points do not expire but members who do not earn, redeem or donate points in any 12-month consecutive period may be removed from the program and lose all accumulated points.

^top

---

An automated HHonors helpline is available 24/7. To speak with a customer service representative, you will need to call between 5am and 1:30am CST any day of the week. If you don't wish to listen to the list of menu options, press zero to go straight to a representative. The representative we spoke to was very courteous and thanked us for our loyalty after answering our questions. You can also contact customer service via email or talk by computer through the HHonors website.

^top

---

Award stays can be redeemed online but some awards require a call to the service center. When searching for availability, the website has "flexible dates" as a search option so you can view a hotel's award availability for an entire month. Missing stay requests can be made online. Hilton HHonors members can view their account summary online and their progress toward elite status.

^top

---

Hilton hotels properties receive high marks from HHonors members and are just about everywhere. Double dipping - getting hotel points and airline miles is a perenial favorite benefit. Elite members can get suite upgrades even on award stays.

^top

---

Unusual for a major hotel program, Hilton HHonors does not offer a lifetime membership and recent award changes have upset some members.

^top

---

(800) 446-6677

hhonors@hilton.com

HHonors Customer Care

PO Box 9003

Addison, TX 75001-9003

www.hhonors3.hilton.com

8.50

7.50

8.00

7.50

7.50

7.50

7.50

7.71

5.73
5.24
5.38
5.25
4.64
5.02
5.03
5.18


(534 ratings)
About Us | Advertising | Contact Us | Copyright | Help | Privacy Policy | Products | Legal

A Frequent Flyer Network site. All rights reserved.